Finally find it - LaunchBar Commander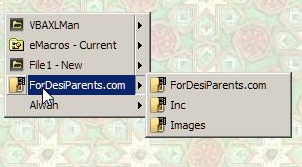 It has been a while since I last explored and application, and when I do, I find the best one I was looking for.
It is
LaunchBar Commander
from
DonationCoder.com
This one made my three wishes come true.
1- I got the one-button to open several folders/applications
2- I got the menu that allows me to open my special folders with all sub-folders handily and easily on the desktop.
3- And finally, fully customized that might include more features I will discover in the future.
I love it, and that is it, no need to search more.
http://www.donationcoder.com/Software/Mouser/LaunchBarCommander/index.html