NirSoft a new set of helpful small utilities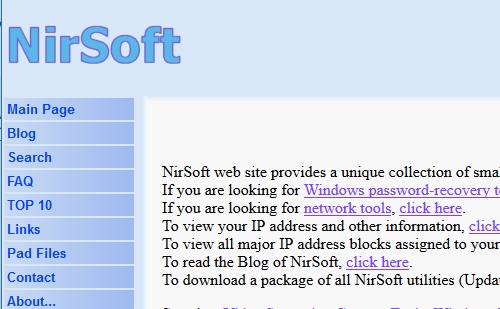 I just love these tiny applications, I always loved them, they are so powerful and in the same time small and quick.
They are focusing on one thing and they do it very well.
Today, I found one of these websites made by a developer to list all his applications (small utilities), his name is
NirSoft
and he was online for a while now, good job and I will keep an eye on you Nir.
The first app I added to my recommend list is (SearchMyFiles) which I was looking for something like this for a while, thanks Nir.
The best part is that all his applications have almost the same interface and need no installations, just like I like it
.
windows software programming install