Cactus book - second edition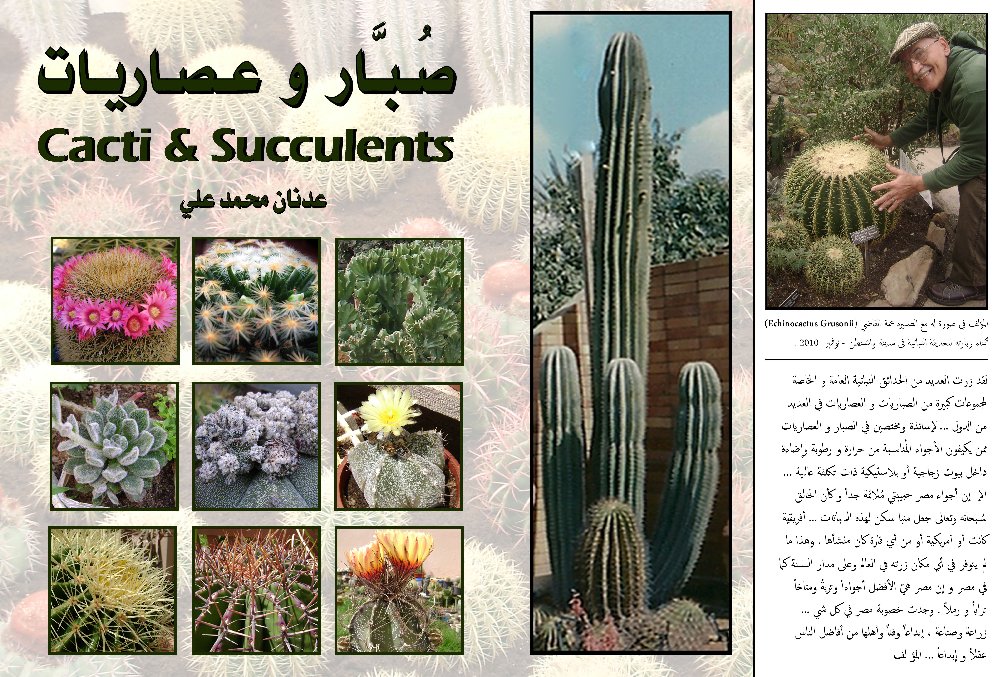 Been busy these days with my dad, working on his second edition cactus book.
My father (Adnan) wrote a book on 1982 about Cactus, his passion, it was the first Arabic book about Cactus in Middle East.
And it looks like it is the only until now, I mean the only Arabic book about Cactus until 2012, based on his claims.
So taking advise of some Cactus lovers, he decided to go with the second edition, trying to add his experiences in building a cactus garden from Egypt (He spent 5 years in Egypt before he moved to Austin, TX).
Long story short, I am returning to my old work, Word processing the book with its images and styles, etc.
The challenge is that it should be done by Feb 2nd, since he is going to go to Egypt on Feb 4th, and thinking of publish it there.