Adding resume and home page tree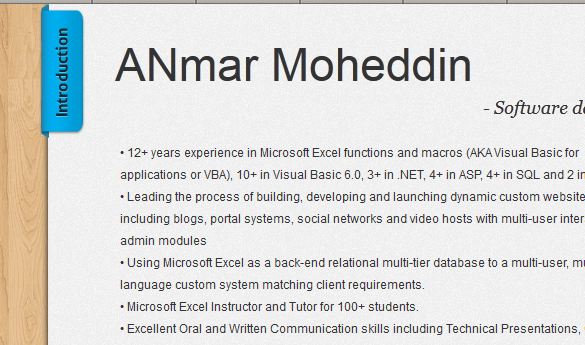 After I found some really nice resume templates online, I decided mine, took me one full day to implement, I just need to add the picture soon.
And I guess you can see now the new tree on my home page that structure my website in whole, I found it actually for site map which I will use for sure soon.
The resume template has also a nice background that make it really elegant, check it out here (
My Resume
).
I also had to update my resume meanwhile, with LinkedIn resume and the Download PDF. I do feel that I will need more work on it soon.