Screenshot today, X500 selling ad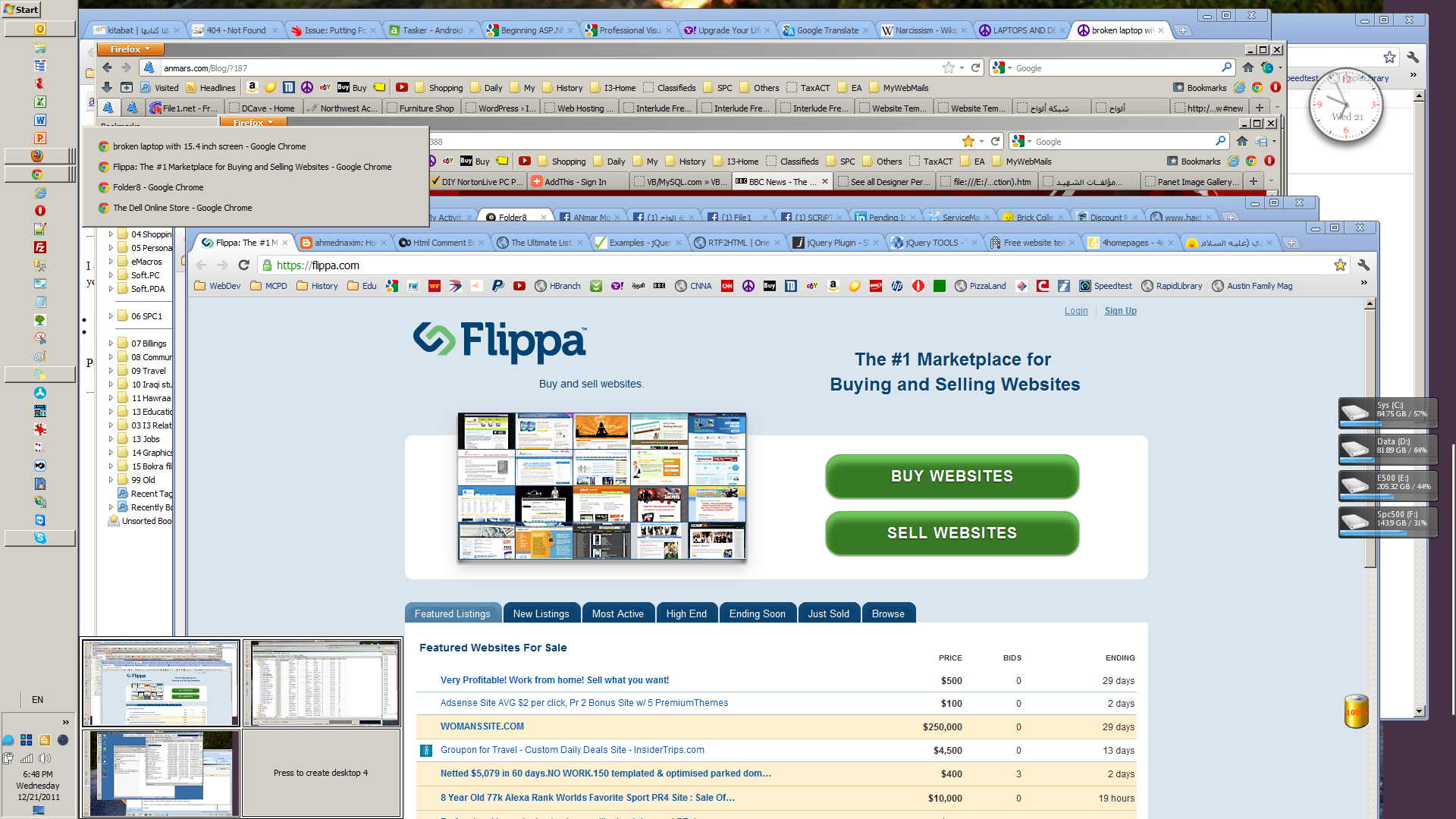 Just to give you an idea of what I am dealing with daily, here is a screenshot today.
This was made before posting the ad on selling my Toshiba QOSMIO X500.
Just note the number of Firefox Mozilla tabs on each of the two Mozilla windows (There is another one I could not get it in the screenshot).
Also note the number of Google Chrome tabs in the 4 Chrome windows.
Above all that, that was for one desktop screen (Note the app in the left bottom corner with up to 4 desktops), I have additional two desktops running different sets of windows, this is how I organize my daily work tasks, main desktop is for general browsing, outlook email, audio playback, etc.
The second desktop is for web developing and/or Excel developing.
While the third one is for accessing other work computers and remote sharing apps.